YOUR BUSINESS DESERVES A PROFESSIONAL ONLINE PRESENCE AND IMAGERY
Responsive web design is increasingly becoming one of the most often discussed and debated approaches to delivering a consistent experience to visitors on mobile devices. Optimised web sites to any display, whether it's a high-resolution tablet device, a smartphone, or a 50-inch monitor is more critical today than it has ever been. As everything from TV's to watches become Internet enabled, and device sizes and resolutions are no longer standard, many organisations with strong dependencies on a persistent web presence are investing heavily in resources, platforms, and processes to increase customer loyalty with consistent, high-quality digital experiences across all devices.
A mobile site with a solid user experience for 'ALL' devices is critical. The rise of smartphones and the increased use of tablets are well documented and Adobe's 2013 Mobile Consumer Survey finds that:
Globally, websites are getting more traffic from tablets than smartphones
Internet users view 70% more pages per visit when browsing on a tablet compared to a smartphone.
– And that was over 2 years ago!
Did you know? – As of 21st April 2015, Google made massive high impacting changes affecting how every website will be indexed, ranked and listed within its search results. If your website fails these tests it will be very hard for your site to be highly ranked within Google. Here is Google's official statement:
"Starting April 21, 2015, Google Search will be expanding its use of mobile-friendliness as a ranking signal. This change will affect mobile searches in all languages worldwide and will have a significant impact in Google Search results. Users will find it easier to get relevant, high quality search results optimized for their devices."  — Source, Google.com
With the ever increasing quality of cameras on mobile devices, images have never been more important to your customers. Your customers love to see great photos of the products and services that they will buy from you but images taken on your phone will only get you so far!
Until now, expensive photo sessions were financially out of the reach for many small businesses. However, with these great packages I include photo sessions allowing for you to split the cost into smaller monthly installments at discounted rates.
I know everyone has different needs and requirements so, rather than blowing your mind with the numerous different options and pricing combinations here are some of my packages below. 
If you need more than my Starter package or less than my Business Plus package, I can certainly customise your options and provide a package to fit your needs and requirements so please feel free to call or email!
[rtbs name="webapps-packages"]
ASK YOURSELF …
– Are you looking to gain a web presence for your business or want to improve your existing site?
– Want to gain a competitive edge over your competitors?
– Will professional imagery add to the value of your site and drive customers to your business?
– When viewing your site on mobile devices, does it appear like the sample image below?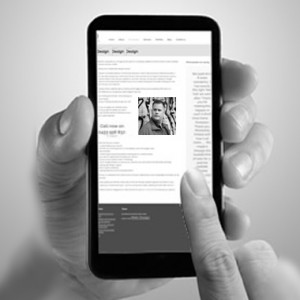 If you answered yes to any of these questions, contact me today and let's get started.